A Guide To Integrate POS System With Your Laravel Website
According to the CAGR survey, the global POS terminals market recorded for USD 62.34 billion in 2018 and is expected to register 7.8% from 2019 to 2025.
Inventory split is one of the key features of the Point Of Sale system. A Point of Sale (POS) is a place and solution that is used to make payment against the use of services or product sold by a consumer to the merchant. Adding more it is the spot where a retail transaction takes place most.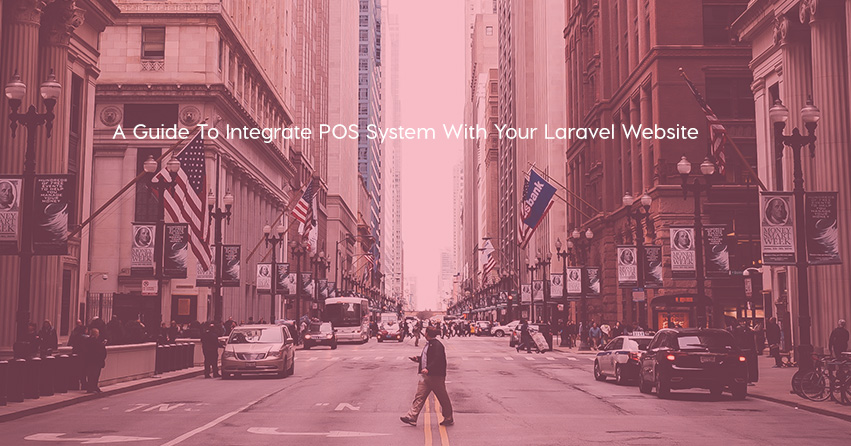 Some Point of Sale system is often called the "Retail Management System". Point of Sale includes functions such as inventory management, supplier record, and issue of sale orders and many more. However, it is known as, "POS system" rather than "Retail Management System".
POS helps you in making a business decision quick that support you in getting data on inventory, your sale, your customers. Your business becomes automated and runs accurately also becomes one of the leading business brands in your industry once your sales are computerized.
Point of sale will save you your money, your time, and will also help you manage and keep a record of your daily sales. POS is all computer-based software that makes the process automated, fast and easy.
The World, especially Asia pacific has recorded the largest regional share in the global POS market. Key factors driving the exceptional growth are Asia pacific governments are focusing on digitalizing and building cashless economy. Developed and developing countries both are investing heavily in the eCommerce industry that needs a secure payment solution that is infusing growth on the market of POS systems.
Laravel with advanced features compared to other frameworks, it also has exceptional features like durability, convenient, and reliable that attracts developers and industries towards Laravel. At the Point of Sale (POS), Customer purchases the goods and services. Later on, the retailer prepares an invoice for the purchase and provides an option to make the payment.
We usually understand POS as the payment solution, but nowadays, we can see the different example of Point Of Sale (POS) around us. A point of sale is the combination of the POS software and a POS terminal that provides services like billing and order processing, sales monitoring and reporting, handling transactions, inventory management, employee management, and customer loyalty programs and much more.
Along with the online payment solution, Point Of Sale terminal is also relevant for the offline retail shops which handle all the retail transaction. We can see a different example of POS near us from which some are explained below.
Retail Pos
Restaurant Pos
Grocery Pos
Fashion Pos
Salon Pos
Offline Pos
Getting linked Bagisto in laravel for POS software development; every merchant can have multiple inventory sources that will help in faster service, managing all data of sales and customer, managing their inventory in a good manner.
You will be redirected to the POS panel after signing in the POS system.
Strong Inventory Management
Better Payment Option
Offline Mode
If you are confused to decide the best POS solution in your Laravel website to ease and grow your business and if you are still not sure if you need a POS in order to run your eCommerce business with your Laravel website more successfully?
If you have a whole new plan and budget for building an ecommerce website but confused on which platform you should get it built on? You should definitely look for Laravel Development Company to help you integrate your Laravel website with an ERP system.
To know more about best POS system for your Laravel website, the original article source is here - https://i-verve.com/blog/integrate-pos-system-with-your-laravel-website
Link:
https://i-verve.com/blog/integrate-pos-system-with-your-laravel-website