Get .DEV domains for your Laravel projects
Having a good domain name is also an important step for building a successful Laravel app. Do you know that we can now register .dev domain names?
Visit Hover to get one right now, and get free Whois privacy will all eligible domain names!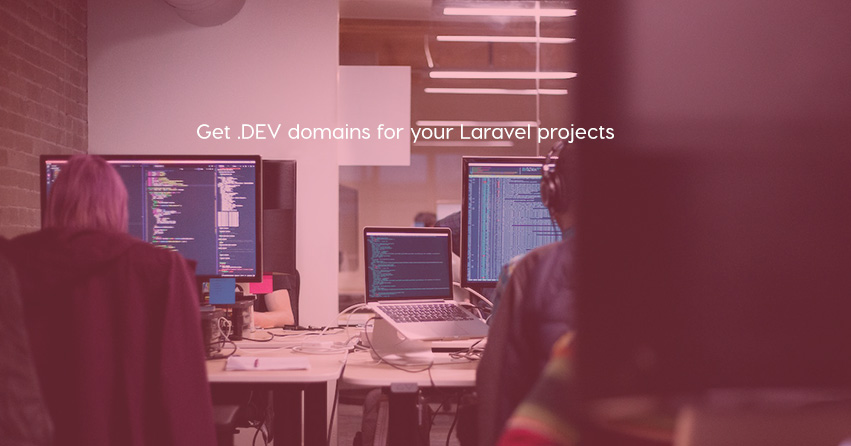 Why do we need to use the .dev domain?
The .DEV domain name is ideal to host your Laravel projects. Some of the companies and organizations that are already using the new .dev domain are Google, GitHub, Women Who Code, JetBrains, Codecademy and many more.
We can use .dev to show potential clients or employers our skills and capabilities. You can also use it to show your personal website if you're...well... a dev!
You can learn "what you can build with .dev domains" here.
Who is Hover?
Hover is a domain name registrar based out of Toronto, Canada. They've been around since 2008 and are part of the Tucows umbrella. Hover is unique from other registrars. They offer free Whois privacy will all eligible domain names, over 300 Top-Level Domains (TLDs - domain extensions like .COM) to choose from, and unparalleled customer support.
It's 2019, and this is the right time to get the .dev domain for your Laravel/PHP apps! Visit Hover to find your dream domains!