One of the best Free Bootstrap Admin Templates for Laravel: CoreUI 3
CoreUI 3 has just been released with some cool new features and layouts.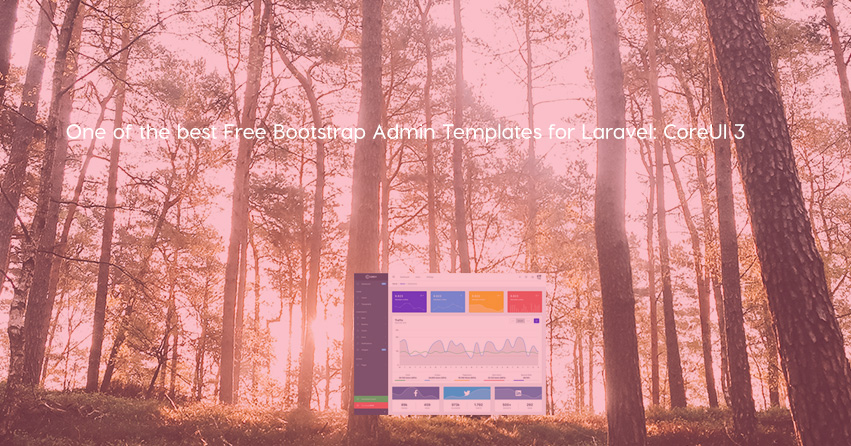 If you don't know CoreUI yet, check it out! CoreUI is one of the most popular open-source admin panel templates built on top of Bootstrap. CoreUI admin dashboard delivers a bunch of responsive, customizable, and reusable components you need to create modern, beautiful, responsive apps.
It is one of the fastest ways to build a modern dashboard for any platform, browser, or device. A complete Dashboard UI Kit that allows you to quickly build eye-catching, high-quality, high-performance responsive applications.
Supports many frameworks
CoreUI supports most popular frameworks, including Vue.js, Angular, React.js, etc.
Live Preview
You can check the live preview here:
https://coreui.io/demo/3.0.0/#main.html
Source Code
Source code is available on Github.
https://github.com/coreui/coreui-free-bootstrap-admin-template
Topics: PHP Laravel VueJS VueJS 2 Javascript Freebies Featured