Collect and manage user's feedback easily with Userwell and Laravel
If you want to optimize your product management process. Userwell is a good choice because it can be easily integrated into your Laravel apps.
Features
Userwell is a product feedback management software that solves all feedback-related challenges for B2B companies. It unifies the feedback management process by doing the following:
Integrates into all customer-facing communication channels and gathers all feedback in one central place.

Provides tools to make a data-driven decision about what feedback to implement and enables product managers to involve all stakeholders in this process. Implemented feedback can be easily communicated back to users.
Layouts
Userwell has a beautiful layout, which also helps the content to highlight what is the most important data on the site. Using it, we can understand what your users want by analyzing valuable insights.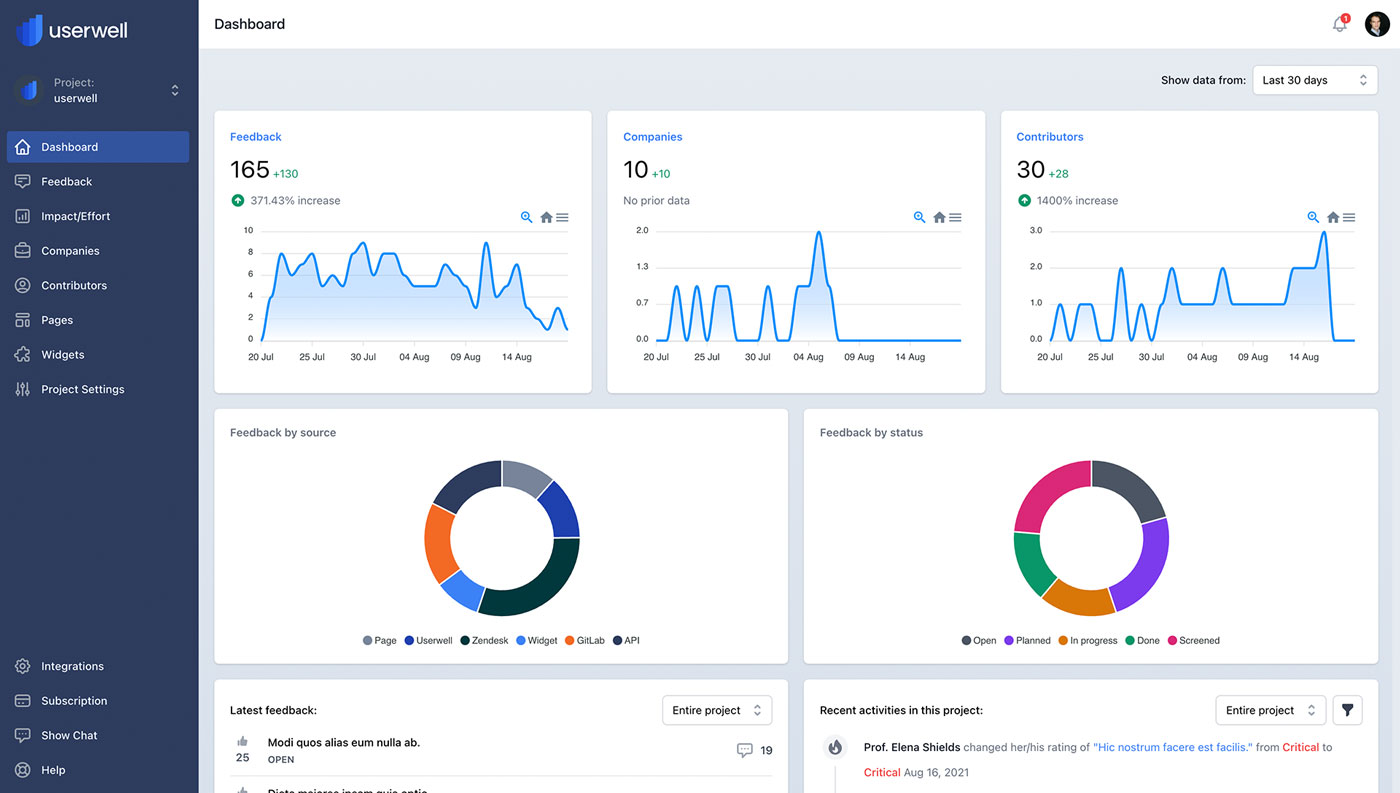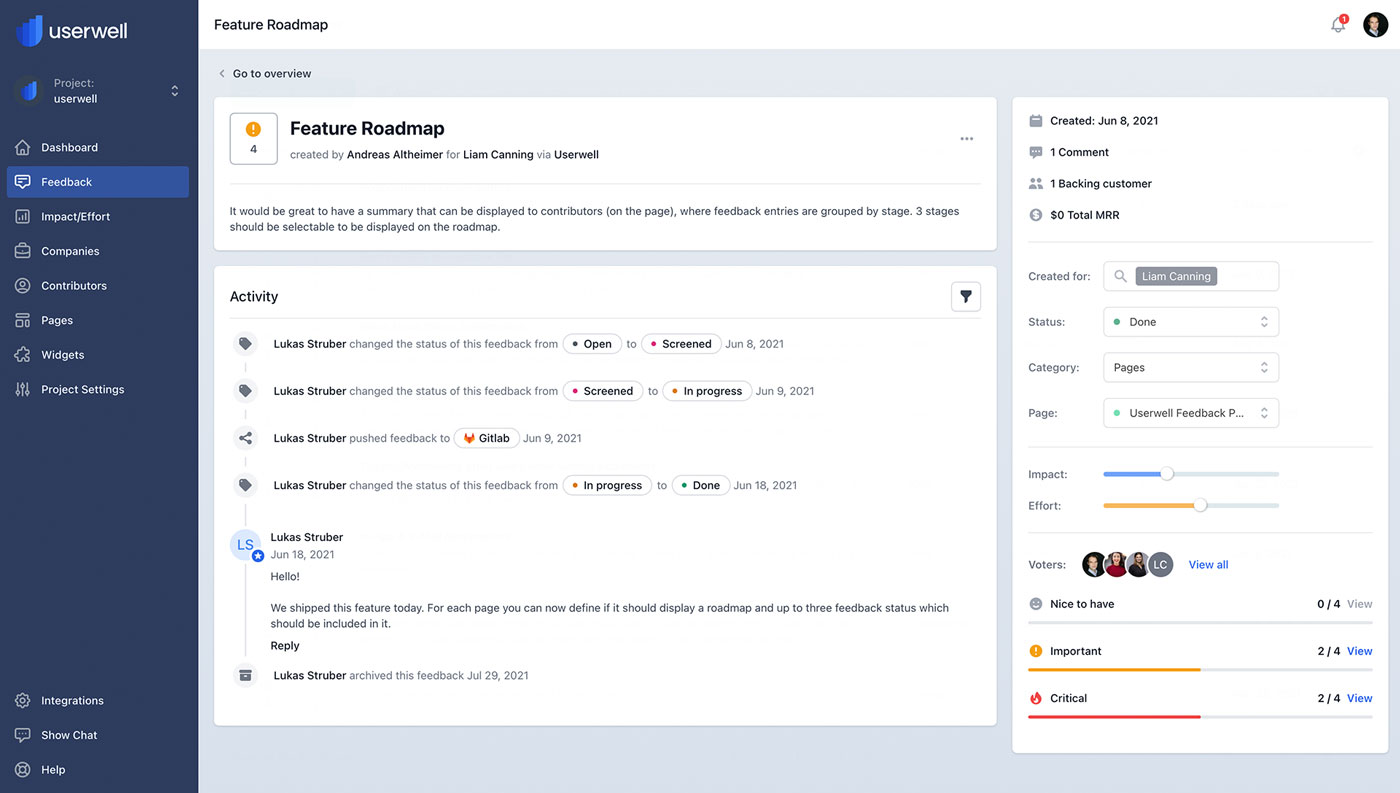 Conclusion
More than 2000+ businesses has been using Userwell to improve their product management processes. Let's implement Userwell into your feedback management process to easily handle and value the ideas of your users.